There is a lot that has happened in Alamitos Heights in the past few weeks.
First of all, Alamitos Heights Resident, Suzie Price was elected as our new 3rd District Council Member. Congratulations, and may the repaving of our streets continue!
Next, you may notice a few new Magnolia Trees were planted this past Sunday. We have recently had numerous old and dying Trees removed by the city, so I it is great that some new ones have been planted. I think the Magnolia trees add a distinct look to our neighborhood.
Also, there was an AHIA neighborhood meeting with Council Member Gary DeLong. There were some "spirited" conversations about Dunkin Donuts and what impact it could have on our neighborhood.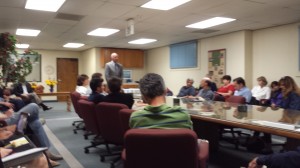 Last, Ultimo Avenue is in the process of getting new sidewalks installed. This is part of the Annual sidewalk repair budget. Future improvements will be to Repave 6th Street and add Roundabouts. Stay tuned.
If you are thinking about selling your house, and would like to know the current market value or discuss a sales plan, call or email me. If you know someone who wants to move to our wonderful neighborhood, call me, I would be happy to help find them a home. Remember, I am a  Long Beach Real Estate Agent, Certified Appraiser, and a resident of Alamitos Heights, Long Beach.  I know the area. Call me for all your Real Estate needs 562-673-1138